ORCHID DAYS 2019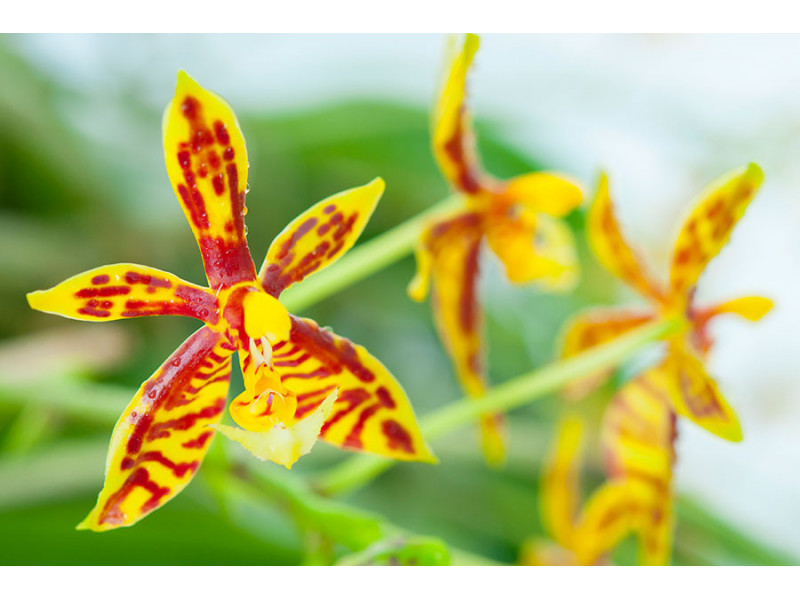 Salon Orchidei would like to invite you to orchid exhibition and fair Orchid Days 2019 that will be held from 6th to 9th of June 2019 (Thursday, Friday, Saturday and Sunday) at 10 am – 6 pm in Orchid House in Łódź at Antoniego Książka 8a.
In the plan:
Orchid exhibition
Selling orchids and accessories used to grow them
Lectures, workshops and tips on growing orchids
Exhibition and sale of cacti and succulents
Exhibition of hoyas
Carnivorous plants sale
Integration meeting
On the Show there will be workshops on orchid repotting and care and a few interesting lectures. For our clients we planned special surprises. You can expect discounts, something sweet, hot or cold. We'd like to provide a nice atmosphere. Your smiles will be the best thanks for all the hard work we put into organization of this event.
Traditionally we'd like to invite all the plant lovers to integration meeting that will be held at 6 pm on Saturday July 8th, 2019. The participation in the meeting please confirm via e-mail or via phone call. For people from outside of Łódź that would like to stay overnight we'd like to propose an accommodation in Łagiewniki Forest. It's very attractive and beautiful place and the largest woody area, contained in the borders of the city, in Europe, located a few minutes ride from the city center and just 4,5 km from the location of this Show.
We'd like to recommend:
Hotel and holiday resort "Prząśniczka"
Hotel forest complex "Arturówek"
DARIA hotel
Those places are located about 100 m apart. You can make reservations directly from contact info listed above.
We'll be grateful if you'll invite your friends on this event and share this info :-)
Laurencja and Marcin Kaczmarski
Salon Orchidei